Problem: On a licensed 2.3.0 Kommander cluster, a banner will occasionally display that the license is invalid despite showing a valid status on the licensing section of Kommander.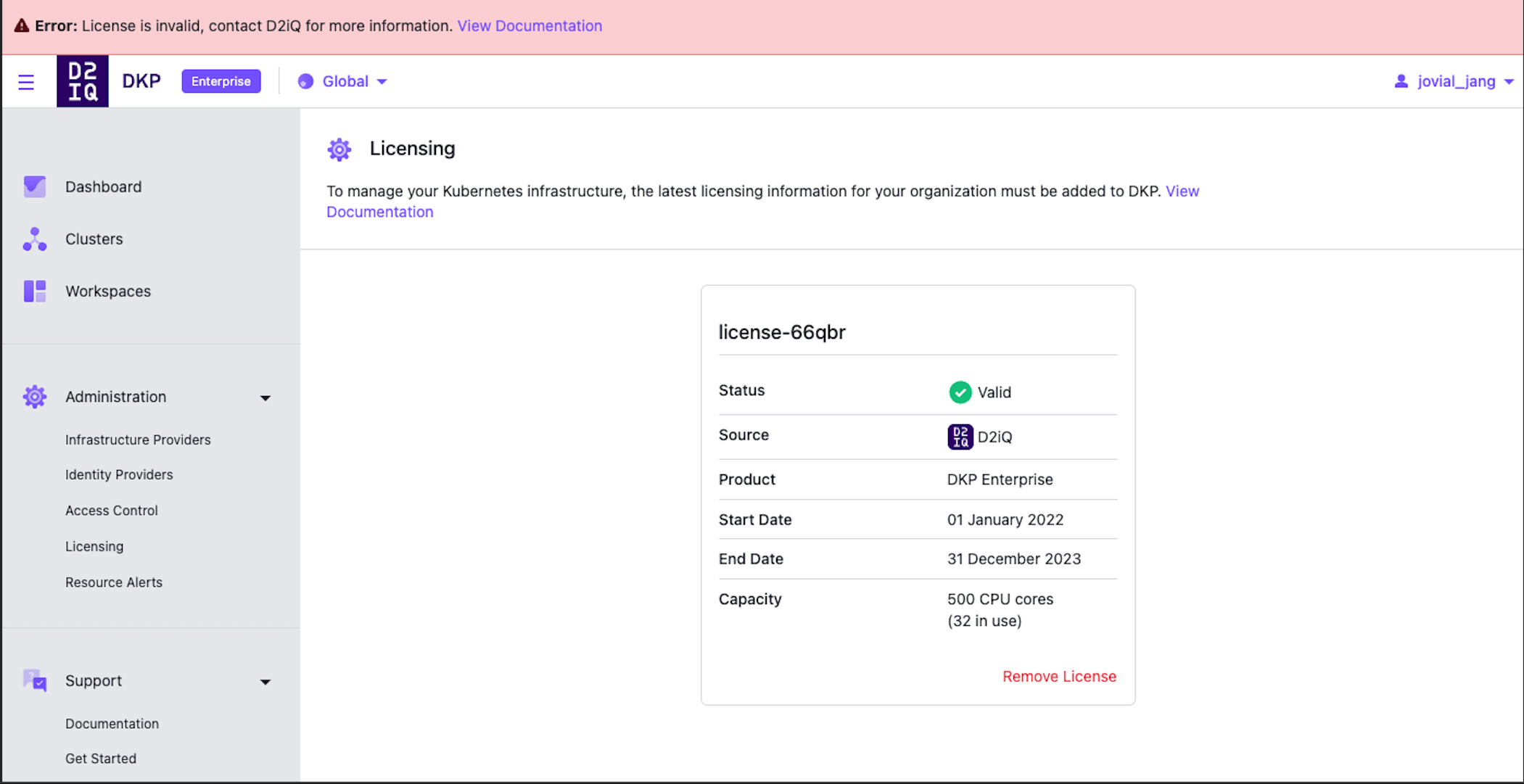 Steps taken to arrive at the issue:
On a DKP cluster with Kommander installed

Access the UI and log in

On the Global dashboard, click on Administration -> Licensing

Click on the D2iQ licensing card to add one

Paste in your License ID and save

See that the licensing main page returns with a License are invalid banner:
Solution: Refresh the page and observe if the message disappears. Alternatively, checking via the CLI [1] should show if the license is valid.

You may file a support ticket if further assistance is needed.
[1] Checking licenses via CLI
kubectl describe secret -n kommander my-license-secret
kubectl describe license -n kommander my-license