In Kommander 2.X, Grafana-Loki is configured to save log data to MinIO. Having access to the MinIO console is useful when the user is in need of troubleshooting storage issues (running out of space, inodes exhaustion).
Access to the MinIO console is allowed by means of the service grafana-loki-minio-console over port 9090:
kubectl -n kommander get svc grafana-loki-minio-console 
NAME TYPE CLUSTER-IP EXTERNAL-IP PORT(S) AGE
grafana-loki-minio-console ClusterIP 10.105.90.18 <none> 9090/TCP 6h28m
To access the console the user can do port-forwarding to the aforementioned service:
kubectl port-forward -n kommander svc/grafana-loki-minio-console 9090:9090
Then specify localhost:9090 in the browser. The user will be presented with the following page: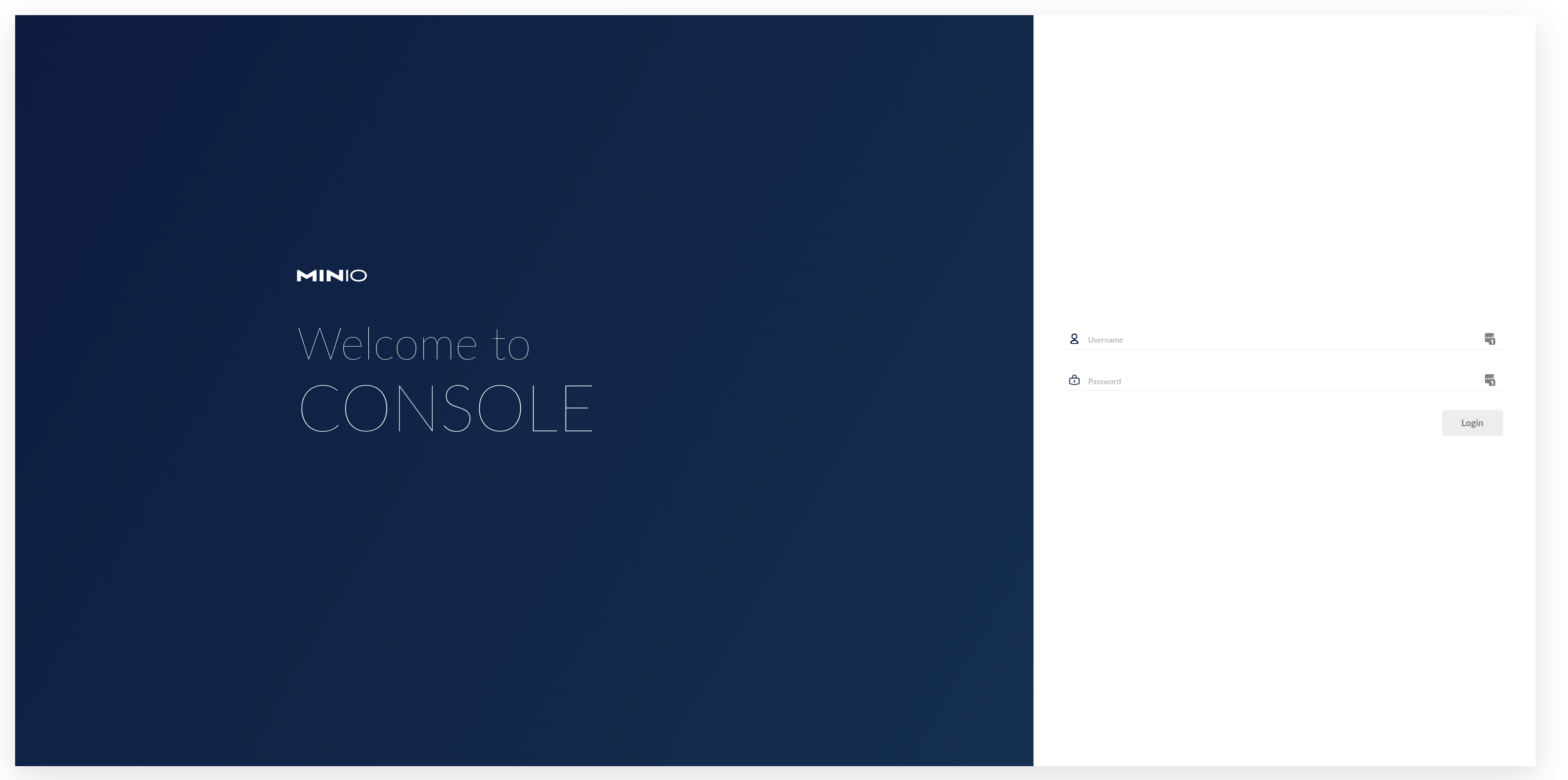 To log in please type "minio" as username and "minio123" as password.